Foothills ENT is committed to providing patients in need of amplification with a wide selection of digital hearing aids designed for all types of hearing loss, lifestyles and budgets. We believe quality products deliver the best solutions, and have partnered with the industry's top manufacturers to ensure your hearing aids allow you to reconnect with friends and loved ones and enjoy a better quality of life.
We work with the following manufacturers to provide you with a custom, first-rate solution for your hearing loss.
Starkey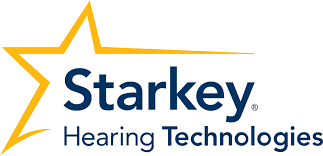 Starkey Hearing Technologies was founded in 1967 by William Austin, who believed in the concept of bringing people together in order to change the world. They are based in Eden Prairie, Minnesota, and are the only American-owned major hearing aid manufacturer in the world. Starkey employs 5,000 people and has 21 locations in 18 countries. Their Starkey Hearing Foundation donates a portion of all proceeds to help those in need across the globe receive hearing assistance. Their lineup includes the Z Series and Halo.
MicroTech

With their simple, no-nonsense approach to hearing loss, MicroTech is one of the industry's leading providers of advanced hearing solutions and services. Their hearing devices are proven performers, from eliminating buzzing and whistling to tackling speech clarity in loud places to styles that are virtually invisible when worn. When you get fit with MicroTech hearing aids, you can be sure they'll work hard, perform dependably and always sound great.
ReSound

GN ReSound is a Danish manufacturer with headquarters in Ballerup. Founded in 1943, the company currently has 4,100 employees worldwide and its products are available in more than 80 countries. ReSound was the first to offer Wide Dynamic Range Compression and Digital Feedback Suppression, innovations in sound processing that have led to reduced distortion and better sound quality. Its product lineup includes the LiNX 3D.
Signia

Siemens has been manufacturing hearing aids with a focus on research and development backed by quality German engineering since 1913. In 2015, Signia was launched as a more forward thinking and customer centered brand.
Unitron

Established in 1964, Unitron is headquartered in the Waterloo region of Canada. There now have more than 14,000 Unitron employees across the world. Unitron is a global company that creates and manufactures hearing aids with a user-centric design philosophy. Putting the wearer first has made them the design leader. Powered by Tempus, their newest platform designed to elevate conversation, the Stride M R, Moxi Fit R and Moxi All R make up Unitron's family of rechargeable hearing aids.
Audina

For more than twenty years, Audina has designed and produced innovative hearing instruments to improve the lives of hearing loss patients. This privately owned American company and hearing industry leader blend the latest technology with sophisticated design and engineering, while offering the highest level of personalized service.
Call Foothills ENT at (865) 983-4090 for more information or to schedule an appointment.